How to view internet headers in Outlook 2010
Fri, Jun 25, 2010
To view the internet / message header in Outlook 2010:
Open the e-mail for which you wish to see the internet header information.

Click File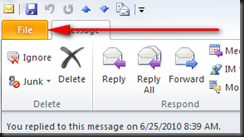 Click Info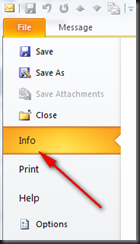 Click Properties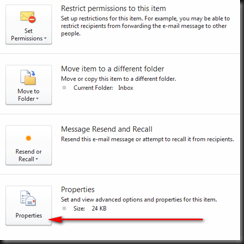 Alternatively, you can also add a button to show Internet Headers to the Quick Access Toolbar (QAT) at the top of the e-mail window.
To do so:
Click the small down arrow in the top left of the main window of an open e-mail.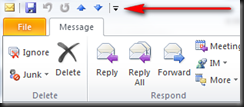 Click "More Commands"

Click the "Choose commands from" dropdown menu and set it to "Commands Not in the Ribbon"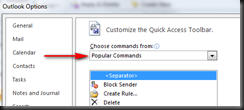 Select "Message Options…" and click Add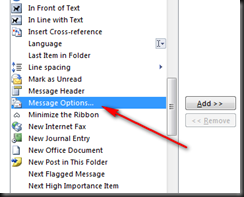 Click Ok!  In the main window of an opened e-mail, you should now see: